Being a young woman in todays day and age can be full of its' challenges. From wolf calls from 'beer-bellied' men in white vans to the pervy ones in clubs, we got a lot to fight up against. But the main thing that probably inhabits all of our deepest and darkest nightmares is the big 'B' word.
 Yes, I said it.
 BROWS.
 Haunting us with every hair and brush stroke, brows can be either a curse or god's creation…THERE IS NO IN BETWEEN. Producing a good set is as rare as my boyfriend giving me back tickles without being asked.
 I might get sisters on a good day but twins…NEVER. It's the thing girls dream about during their day to day antics, the perfect matching brows. Yet we all knew deep down that they aren't achievable without Facetune. But what if Instagram (the holy grail for all appearances) told us that perfect tamed brows wasn't the 'in thing' anymore? What if they told us to just go…well…wild?
 Let me introduce to you brow lamination. The newest trend for all you beauty queens looking to experiment with something new. Working the same as a lash lift, brow lamination almost works like a perm for the brows, fixing them into a upwards fluffy position. Allowing you to really channel your inner Cara Delevingne. But does it really work? Well girl, I got you covered!
Wanting to delve into the word of looking like a influencer ready to hit the Love Island Villa, I decided to try out the trend for myself. I'm not normally someone who would experiment with their brows much after a horror threading experience when I was younger (yes they put a slit in my brow and yes it never grew back). But I was committed and hoping it'd be the cure for my uneven brows, so for £40 at the amazing Skullen Salon in Newcastle, I embarked on a journey to become the newer fluffier version of myself. And girl, this version is staying for good.
The Appointment...
 The appointment lasted around 40 minutes with the lovely Liz, consisting of her applying the serum, me 'cooking' for a bit (cling film applied to my head while my brows did their thing) and the usual tint and wax. She warned me for some girls it may sting or tingle a little (which is completely normal don't worry!) but for me I felt absolutely nothing! She brushed each stroke into the desired direction in order to create that flawlessly fluffy look that stays!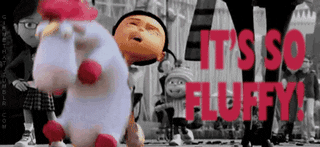 I naturally have curly thick hair, which normally makes my eyebrows super hard to work with. Although most girls can achieve a fluffy look with brow soap or a good brow gel by brushing the hairs into an upwards position, my brows have never been uniform or easy (and girl doing brows is hard work altogether!). She did express that thicker hair can take a few sessions to take to the lamination perfectly, and that I might have to go back for a top up sooner than someone with coarse hair. Meant to last 3-4 weeks, she advised me I might need a top up after 2, but after a few sessions that my brows should be fully accustomed to their new positioning.
 I entered as a normal everyday girl and walked out ready for my front cover on Vogue. Teamed with my spoolie and brow soap as after care, I was set for a easier life with my new brows.
 Brow lamination is perfect if you are someone like me, with either uneven/patchy/small brows, looking for a fuller effortless look. Now instead of spending ages in the mirror trying to draw on replicate brows, I just have to simply give them a little brush back in position and they're good to go (and they stay that way all day long!) What more could you want! 
 Us gals at Unicorn Cosmetics know your excitement, and want to be in on the fun too! Launching this spring is our very own beauty bar providing various treatments such as HD brows, party lashes and yes, you guessed it… brow lamination. Indulge in all your beauty cravings in style, opening officially March 2020!