Thank you for supporting small
When you order from a small business, a actual person does a little happy dance.
Or in this case 8 people do little happy dances in kent and our two pomeranian office pups.💗
Let the reviews do the talking
Customer Reviews
Stacie

United Kingdom
I recommend this product
03/11/2023
Amazing formula
I absolutely adore this velvet effect lip formula it glides on it stays smooth in my lips and doesn't dry them out, I have this in the shade boujee bear and soon to be bear energy some how I didn't see the whole bundle so gutted but we move can't wait to try the lip oil
Helen B.

United Kingdom
I recommend this product
08/28/2023
Very **** lip
Lovely texture lipstick but a little too pale for me , wish I'd ordered the more peachy one
Catherine C.

United Kingdom
07/22/2023
The best matte lip
The BEST matte lip. This is the only matte lip I have used that feels moisturising and doesn't dry my lips out. And because it doesn't dry your lips out, it stays on and doesn't go crumbly. I will be buying again
Tara G.

Ireland
I recommend this product
05/17/2023
Amazing formula, but colour swatches off
I got the bear face velvet effect lipstick in the shade Basic Bear, and the formula is so great- really light weight on the lips, good opacity and not overly drying but my one complaint is the colour in real life doesn't look the same as online sadly, and there seems to be different tones within the product (as if it wasn't mixed properly, or as if pigment had settled in one side). I like the formula so would try other colours, but would just advise to search for more real-life swatches that would be more true to the shade you receive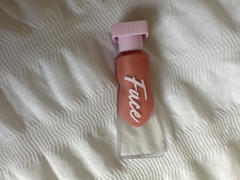 Tamara G.

United Kingdom
I recommend this product
03/17/2023
Best lipstick I've used in a long time!
Amazing colour and stayed on all day. Loved the product bottle/packet too so unique